Types of Social Media Marketing
In the past, social media was confined to one or two networks. Today, there are countless sites to choose from, with new platforms being developed and taking off in popularity each year. However, most social platforms can be categorized by how they are used and what types of content performs best on the platform.

Depending on your business and your target audience, you'll find that some platforms work better than others.
Social networking sites
Social networking sites are designed to connect individual people together. They allow users to follow their friends or colleagues and post updates about their lives. The primary purpose of these networks is to facilitate personal connections. Most require users to use their real names and photos.
Popular Social Networking Sites:
• Facebook
• LinkedIn
• Snapchat
• Twitter
Photo sharing social media sites
Photo sharing social media sites are designed to bring people together through
visual-based content. These sites typically see less one-to-one interaction than social networking sites, but instead make the content itself the primary focus.
Popular Photo Sharing Sites:
• Instagram
• Imgur
• Pinterest
Video sharing sites
Video sharing sites are a useful way to share both short and long-form video content.
Similar to photo sharing sites, the content is the primary focus and draw, versus facilitating connections.
Popular Video Sharing Sites:
• YouTube
• TikTok
• Vimeo
Discussion forums
Discussion forums are more informational than other social media platforms. Discussion forums split out into extremely niche topics, which allow users to have conversations at the same level, answer questions and most importantly: find information. These tend to be entirely anonymous.
Popular Discussion Forums:
• Reddit
• Quora
Live streaming sites
Live streaming sites are a unique breed of social media that has increased in popularity the last few years. The appeal of live streaming is both an immediate interaction between comments and creator and a less-polished - but more authentic - video experience. Many social media sites have now incorporated live streaming within their platform.
Popular Live Streaming Sites:
• Twitch
• YouTube Live
• Facebook Live
• Instagram Live
Creating a Social Media Marketing Strategy
Now that we've covered the basics of what types of social media platforms exist, it's time to get into the business of social media. Creating a company strategy is critical if you want to see any success for your brand on social media. Create buyer personas
Buyer personas are a fictional, generalized representation of your ideal customers. This includes each persona's age, name, occupation, family, hobbies, values and fears - and most importantly, what they're looking for from your business.

These buyer personas are an important part of your strategy that should be done before you create a social media marketing strategy. They allow you to know exactly who you're creating content for, so that you can choose the right social networks and content for your audience.
Read Now: What is a Buyer Persona? (And How Do I Make One?) Identify key networks
Posting on social media is great - we know that. But to get the most out of your efforts, it's best to stick with platforms that help your business the most.

You can start by using buyer personas to gauge where your efforts will be the most effective. Part of your persona work should include identifying where they are most likely to spend their time online, particularly when they're looking for services or products that you provide. Do a competitive analysis
A competitive analysis allows you to understand who your competition is and what they're doing well. This will help you get a better understanding of what's expected in your industry, which will help you target and serve your audience better.

For example, if something is working on a certain platform, stick to that platform. No sense in trying to win fans in places that your audience doesn't visit. Getting to know your audience is KEY in marketing on social media, so make sure you have a good grip on what your competitors are already doing (or not doing) to speak to your audience. Create a plan
Like with any marketing strategy, you need to set up a plan for best success. The first step is to do a content audit of all your current content efforts.

We have a FREE content audit template you can use to get started.

A content audit will document what current assets you already have - blogs, videos, webpages, eBooks, etc. This can give you an easy content library to start with. Careful analysis can also show where you have gaps in your content.

Identify gaps in your web strategy and find the opportunities that exist for your business.

What's Included in the Content Audit Template

• An organization method for all of your content
• The ability to share the results of your content audit with your company
• A place to plan for future content and promotional activities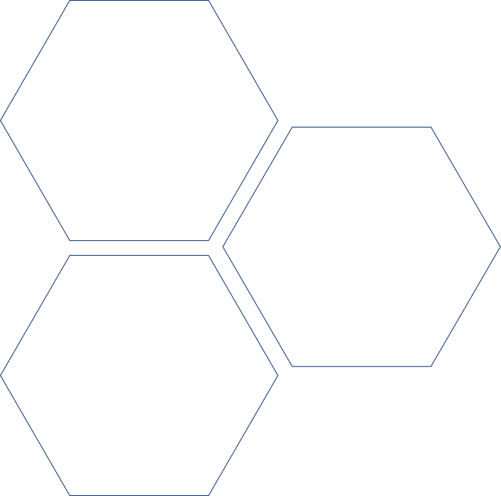 Want to Audit Your Assets
Get our comprehensive Content
Audit Template and breathe easier.
Creating a plan starts with aligning the information you've gathered with a solid strategy. For companies looking to start fresh with a new social strategy, we recommend focusing on 1-2 networks only. You can always expand to more in the future, but this gives you a realistic starting point.

Your social media should be structured around your business, from what type of content you put out to what platforms you use. If you want to see actual growth from your social media, you'll need to invest in an employee or partner who can give some serious time towards that goal. This person (or agency!) will:

• Create new content - either using existing assets or creating new ones
• Share content from other pages/accounts
• Respond to comments, messages or other audience interactions
• Monitor your account for any unwanted activity
• Monitor the platform for mentions of your company outside of your page


It takes a lot of time to effectively use social media. If you need expert assistance on a tight turnaround or don't have the budget for a new person, It might be a good idea to reach out to a marketing agency instead of hiring.
Read Now: Should You Hire a FTE or a Digital Marketing Agency? Know what to track
Compared to other avenues of marketing, social media can be difficult to pin down actual ROI. What is the monetary value of a "like?" Do impressions matter?

Generally speaking, your organic social media activity is not going to provide a direct ROI - instead, that's where social media advertising comes into play (more on that later).

Your activity on social media typically falls under the umbrella of brand awareness. For many people, this is their first impression of your company. Instead of focusing on specific numbers, you want to focus more on qualitative metrics: are people interacting with your content? What are they saying about your company on their profiles?

That said, here are a few metrics to help answer social media effectiveness:

Reach: The number of people who have seen any published content associated with your page
Interactions: The likes, comments, and reactions on your published posts
Audience: Current followers on your social media platform
Clicks: Visits and interactions with your published posts
Shares: Total number of shares, whether it's reposts, retweets, etc.
Impressions: The total number of organic views your published posts
Read Now: Social Media Impressions vs. Reach: Which Matters More?
Creating a social media marketing strategy is a lot of work, but it pays off over time. Randomly posting on social media whenever you have a spare moment - without considering your audience, value or relevance - leads to poor engagement and no results for your business.

An effective social media strategy allows you to build a community within your target audience and create loyalty to your brand.
Read Now: Not Getting Leads from Social Media? Try These Trendy Tactics
What are social media ads?
Social media ads include any advertisement that's housed on a social media network. Social media advertising is available across most platforms. The most popular places to advertise right now are:
The tricky part is selecting the best platform for engagement and results for your business. This is most often the same social network(s) you are posting to organically.
Types of social media ads
Boosted posts
Boosted posts are paid advertisements on a social media platform promoting an existing post that's featured on your page. "Boosting" your post essentially means to amplify the reach to appear to wider audiences outside of your current followers. For users, these appear as posts in their feed.
Paid ads
Paid ads come in more varieties, and can show up as content blocks within a feed, as banners on the side of a page, or videos that play before or after a piece of content. Unlike boosted posts, these do not show up in users' feeds and are usually clearly identifiable as an ad. However, their disruptive nature also gathers more attention.
Video ads
Video ads are exactly what they sound like - advertisements in video format. They can range from a few seconds on TikTok to over 10 minutes on YouTube. Video ads typically play before, after, or in the middle of a video.
Banner ads
Also sometimes called display ads, banner ads are likely what you picture in your head when you hear "online ad." These types of ads generally have some kind of graphical element, vs being text only. On social media sites, these typically appear in specific places - like on the side of a page when scrolling.
Social media scheduling
Using the HubSpot scheduling tool, you are able to take the posts you've drafted and schedule them out weeks or months in advance. This will allow you to automate your content, have a set schedule of when certain posts will go out and allows you to make any adjustments before the publishing date. You can save drafts for later, and you'll be able to see a full content calendar of all your posts and their scheduled dates for a complete picture of your messaging.
Read Now: How to Automate Your Social Media
Social media monitoring
The HubSpot monitoring tool allows you to see how your posts are doing in real time, including comments, likes, or other conversations associated with your published posts. From there you can easily see which posts are performing the best, and which post types to avoid going forward.
Social media listening
HubSpot offers social listening tools to give your brand an extra boost. Social listening looks for mentions of your brand outside of your social accounts. This can include your brand name along with any hashtags or keywords you identify.
Analytics and data
Using the HubSpot analytics tool, there are a wide variety of metrics that you can track to see how your published posts are performing. Because HubSpot is an all-in-one tool, you can get a holistic view of your social performance. You'll get insights on what posts your leads interacted with, where they went on your website after and what other content they engaged with.

HubSpot is an incredibly powerful tool to handle all of your social media needs and more. If you're looking to make your overall marketing a success, HubSpot empowers you to do more, better.

HubSpot CRM Implementation, Integrations, and Inbound Marketing

Onboarding programs for new users and fix-it programs for current users. No matter what you need, we've got you covered.
BizzyWeb Social Media
Marketing Services
BizzyWeb is a full-service digital marketing, inbound marketing and web design agency, based in Minneapolis. We offer social media marketing and advertising services as part of our digital marketing, inbound marketing, and HubSpot marketing programs for supercharging growth.

Our team members are HubSpot, WordPress, Google and Constant Contact certified, and we're leading partners with each. With HubSpot, we're Platinum Tier Partners, which puts us in the top 1% of partners worldwide. More than an agency
we are a partner
The next step is yours
Let's talk