 Go beyond digital marketing basics to increase leads and maximize conversions
Our goal is to guide you, not control your strategy. We never send or publish anything unless you've seen and approved it. We meet with you at least once a month to discuss the results so far and plan for the next month's improvements. You'll never be in the dark about your program. Our process helps us to work "Collaboractively" with you from start to finish.
Digital Marketing Services
Digital Marketing
Go beyond digital marketing basics to increase leads and maximize conversions.
No two companies are the same. Their strategies shouldn't be either. Our programs are completely customized to meet your unique needs. We work with you to build a custom strategy that finds new clients and engages your current clients for constant growth.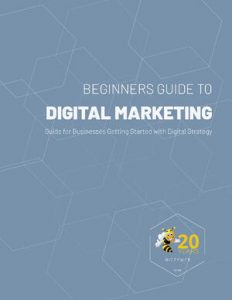 Digital Marketing Process

Preparation: Strategic Gameplan
Our team will perform a complete marketing audit and strategy. The results will tell us how your prospects, leads and customers are interacting with you digitally. This will arm us with the information we need to develop a comprehensive program that will engage your audiences, and allow room for growth in the future as technology evolves. This document is yours to keep for future reference.
1
Build
During the build stage, we create the monthly marketing assets that will be used in your program. This includes blog posts, social media posts, marketing emails, online advertisements and landing pages.
2
Launch
During the month, your online assets are launched on their respective marketing channels. Blogs and social media posts begin, online advertising launches and email marketing starts flowing.
3
Monitor
We monitor and analyze how your marketing efforts perform and where/how your audience engages with you.
4
Monthly KPI Report
We put our findings into a monthly report, in which we analyze the data, track progress towards annual goals, and recommend next steps.
5
Monthly Client Meeting
We meet with you to discuss your report, our findings, and where we can improve to help you reach you company goals.
6
Quarterly Review
Each quarter, we review results against benchmarks, discuss trends in your program activity, as well as do a check-in on your top competitors' activities. During this meeting, both of our teams lay out ideas to create new marketing efforts. This brings us back to step 1: build. Easy-of-use ensures new users learn to use prototyping tools.
More than an agency
we are a partner
The next step is yours
Let's talk