What is Email Marketing?
Though it may be one of the oldest forms of digital communication, email is still the most used marketing channel around the world. With 4 billion users daily, email reigns as king among the various marketing channels.
Email marketing is a form of direct marketing that allows you to reach a specific audience with a specific message. By integrating it into your marketing automation efforts, you'll be able to promote products, services, and any offers you may provide to exactly the right leads.
When you match the right message to the right audience with the right medium, you're much more likely to turn leads into revenue-generating customers.
Email plays a vital role in your marketing strategy – it creates brand awareness and lead generation while building lasting relationships with your customers.
Read More: The Anatomy of a Successful Email
Why Use Email Marketing?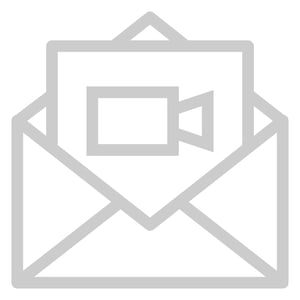 If you're looking to boost your marketing efforts, look no further! Email marketing is one of the most trusted marketing channels. According to HubSpot, there are 4.1 billion email users as of 2021, and it's set to grow to 4.48 billion by 2024!
With the constant growth in users, email marketing is described as the highest ROI (return on investment) online marketing strategy that you can use.
Some of the other benefits of implementing email marketing into your strategy include:
Cost-Effectiveness
With all the expenses that go into building a full marketing strategy you might be wondering; how much is email marketing going to cost?
Studies have shown that for every $1 you invest in your email campaign, you'll get around $42 in return. That's an ROI of 4200%!
You are also able to automate your emails campaigns, once this is set you can run those continuously, without any extra costs. Automated emails have also been shown to drive conversion rates up 180% higher than batch emails.
Though it may be an investment, you'll be sure to see returns when implementing email marketing into your strategy.
Ease of Targeting
Making sure you're reaching the right people when running an email marketing campaign is crucial in getting the most out of what you pay for.
This is where buyer personas come into action. Buyer personas allow you to get a clear picture of who your customer is. They are fictional representations of your ideal customers. These will include a name, a job, family, hobbies, etc. You are able to use personas to better your targeting and segmentation efforts.
Read More: What is a Buyer Persona? (And How Do I Make One)? Segmentation and targeting play key roles in your email marketing efforts.
Segmentation helps you by allowing you to break up your audience into smaller groups based on more specific criteria. To help you make sure that you're hitting the right audiences, you can segment based on geographic location, personal interests, purchase history, and much more.
Targeting is a more modern marketing technique that helps you identify a specific audience to give a more personalized email. Targeting can help you tailor your emails to your recipients by adding their language and other relevant messaging to meet their needs.
Tracking Effectiveness
One of the other advantages of email over other marketing efforts is the amount of data that is tracked. Unlike other channels, you can see exactly WHO opens your emails, what they click on, and- if you set up site tracking – where they go on your website after reading your email.
Metrics like open rate, click-through rate, and deliverability metrics are all among some of the important factors of your email campaign that can be easily tracked, generating feedback for you to determine what your next move should be.

Open Rate
The number of people who opened the email, divided by the number of people it was sent to. Open rate is important to understand your email list health, and how engaged your audience is.
Click-Through Rate
The number of people who clicked a link in your email divided by the number of people who opened the email. This is important to show engagement of your audience with the calls to action you have in your email.
Deliverability Rates
Understand the percentages of how many emails were delivered, how many bounced and how many were marked as SPAM. These metrics show you the health of your email list.
Tracking your progress allows you to closely follow what's working and what isn't, giving you the opportunity to make changes accordingly.
A/B testing
is also another method to get you moving in the right direction.
Also known as split-testing, A/B tests can be run to show you what is more engaging to your audience, and how to get them to interact with your email content. This form of testing compares two versions of an email against each other to find out what works best.
Smart Content
Make your emails "smart" by having different messages based on the contact's relationship with your business. Using smart content, you can communicate different messages to a customer versus a prospect in your email, thus tailoring the content even more.
Tracking analytics along with running A/B testing and using smart content are the best ways to stay in the loop with your email campaigns, by seeing what works and what doesn't, you'll be able to focus on what is most effective with your most engaged customers.
Ease of Automation
Let's say you have an email list full of subscribers at the ready, where do you go from here?
With email automation, you'll be able to send both timed and triggered emails to subscribers to your mailing list. Allowing you to send out emails to every type of customer that is on your mailing list, personalizing the messages based on when certain conditions are met.
For example, a business is hosting a webinar. Incorporating automated emails will allow the business to send out reminders for the event, along with confirmation emails and thank you emails all within a one-time setup.
Another example is to send out information about how to get a demo if a prospect visits your pricing page more than once. Show them that you're engaged with their behavior and can help solve the problems they're running into.
Read More: How to Grow Your Email List for FREE
Email Marketing with Constant Contact
Constant Contact is a widely known digital marketing platform that specializes in email marketing. They help you build email marketing programs, grow email lists, conduct social media posting, and automate your emails.

As one of the largest and user-friendly email marketing systems around, Constant Contact has been a leader of segmentation and targeting for years. They also have a very easy-to-use email builder that helps get the work done faster.

BizzyWeb has been working with Constant Contact since 2014 as a Solution Provider and Authorized Local Expert.

We welcome anyone who wants to boost their email marketing efforts, offering a FREE 60-day trial of Constant Contact. With that BizzyWeb is also offering 2 hours of FREE training on the Constant Contact Email accounts.
Email Marketing with HubSpot
HubSpot is a trusted CRM and automation platform used widely in the marketing community. This CRM, or customer relationship management tool, has different "hubs" for business to maximize the effectiveness and reporting for your business. They offer "hubs" for:
>Marketing
Sales
Customer Service / Product Management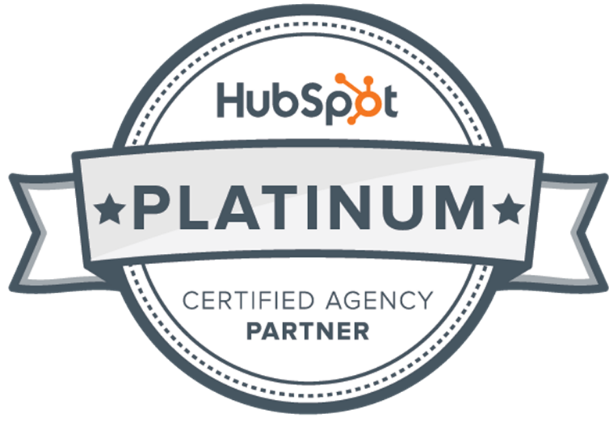 Email marketing is contained in the Marketing Hub, which allows you to automate your emails through targeting, segmentation, and user action. Their use of A/B Testing, Smart Content and automation can be a very powerful, and easy-to-use solution to help create your emails and marketing automations and make them seamless for your subscribers.
BizzyWeb is a HubSpot Certified Platinum Partner, which means we help businesses all the way from determining the right HubSpot software fit for your business, through the creation and service of marketing campaigns for your clients.
HubSpot onboarding is another service offered by BizzyWeb, where we help businesses get their CRM set-up in a way that benefits all aspects of their business, and train you on how to use and administer the software to get the most out of your HubSpot portal and overall email marketing efforts.
BizzyWeb Email Marketing Services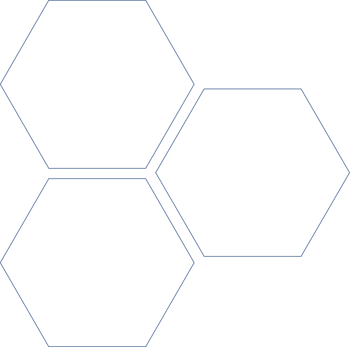 BizzyWeb is a full-service Digital Marketing, Inbound Marketing and Growth-Driven Web Design agency, based in Minneapolis. We offer email marketing services as part of our Digital Marketing and Inbound Marketing programs for supercharging growth. While email is an important part of digital marketing, it's a piece of a whole strategy that we can use to help you grow your business and nurture your customers so they keep coming back for more.
Our team members are HubSpot, WordPress, Google and Constant Contact certified, and we're leading partners with each provider. With HubSpot, we're Platinum Tier Partners, which puts us in the top 1% of partners worldwide. More than an agency
we are a partner
The next step is yours
Let's talk