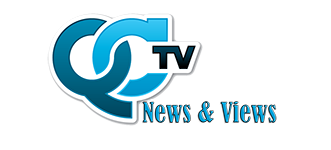 Quad Cities Community Television (QCTV) is a local cable channel that provides information and broadcasts on city government, local sports, and community activities for the northern Twin Cities suburban cities of Andover, Anoka, Champlin, and Ramsey. They wanted to redesign their website to start online broadcasting and streaming, using their current broadcasting system to serve as a streaming service for the community. They wanted to offer video on demand files and livestream, as well as a bookmarking service for community meetings to inform the public.
QCTV reached out to the BizzyWeb team create a website that could offer the programming they desired and integrate with their broadcasting system to deliver a seamless website for streaming video, video on demand, as well as giving a great user experience to local users. One of the major challenges was creating a custom video bookmarking plugin for local community meetings to upload their videos and have them bookmarked via timestamp to coincide with the agenda and meeting notes.
The challenge for BizzyWeb was to integrate with the 3rd party broadcasting system and make sure the website didn't get overloaded with all of the streaming traffic, which is much larger bandwidth than a typical website. Working with the manufacturer of the software and QCTV, we found a way to do the integration, and make it easy for both the users to view, but also for QCTV to upload onto their website. Ensuring that the hosting package took into account the larger storage space and had enough bandwidth for streaming as well as video on demand was also a challenge, but through extensive traffic studies and watching users move through the site, we came up with a great solution for that. More than an agency
we are a partner
The next step is yours
Let's talk