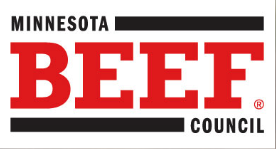 The Minnesota Beef Council was formed in 1967 and strives to make consumers feel good about eating beef. It was designed to increase the demand for beef through promotion, research and new product development. They have several initiatives in place to support this, such as consumer education through social media outlets and educational institutions, partnerships with health and nutrition programs, a team of health and fitness enthusiasts, and industry programs and outreach. They offer a variety of recipes and cooking tips to consumers as well.
Their website had a serviceable design, but they wanted to generate more leads and get higher search engine rankings. They wanted users to spend more time on the site reviewing information, as well as engaging through social media outlets. They also couldn't update their website, which they wanted to do to communicate more effectively to their Minnesota audience.
BizzyWeb worked with the Minnesota Beef Council to redesign their website. Using WordPress, we were able to give them a back-end interface that they could update easily and effectively for their users. We also integrated the National Beef Council's recipe finder into their website, which provided a great marketing opportunity for them to promote various ways of using beef at home.
Then we started them on a Digital Marketing strategy which had a goal of improving the perception of beef with Millennials and enhancing the quality and consistency of communications out to the Minnesota marketplace. Through a collaborative digital marketing strategy, we ensured that their communications were more consistent, reached a younger audience, and got them record booth attendance at the Minnesota State Fair.
THE RESULTS
Here's How the Atoms Lined Up More than an agency
we are a partner
The next step is yours
Let's talk