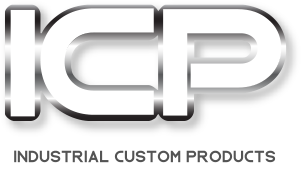 Industrial Custom Products (ICP) creates custom manufactured parts, using plastic thermoforming, vacuum forming, pressure forming, drape forming, plastic fabrication & assembly, and die cutting of plastic & flexible materials.
ICP ran into the issue that many businesses do – they were doing marketing, but it wasn't strategic. Instead, they had added services on top of services as they came up. As a result, they were sending marketing money across the board to various groups – some here for Adwords, some there for PPC management, and some to partners. As a result of this chaos, it was hard for them to accurately track their return on investment from marketing. They also had struggled with other marketing agencies not truly understanding their niche and providing them generic, too high-level content.
ICP had the following goals for a marketing agency:
Review all current marketing spend

Create a solid monthly plan

Need a marketing team that truly understands their industry and niche

Better lead generation – both in overall number of leads and tracking leads
ICP needed a monthly digital marketing plan that would be structured enough to track ROI, but flexible enough to respond and adapt to data. We quickly got started:
Took a detailed look at all current marketing efforts and broke down what money was going where and to who.

Determined that Google PPC advertising, ongoing blogging & SEO, and LinkedIn marketing were best avenues for the business.

Proved our meddle with previous manufacturing clients and set aside time for our teams to research the ins-and-outs of the plastic fabrication industry and ICP's unique value propositions.

Consolidated marketing efforts and set up tracking
The end result is a cohesive, intelligent strategy.
No more overpayment and overlapping services

A consistent marketing schedule, with content that's adaptable to an ever-changing market

Comprehensive, unique content that showcases ICP's expertise in their niche

Clear tracking on website, Google, and LinkedIn to accurately attribute sources for new leads, and an overall increase in average number of leads per month
0
%
Increase in monthly leads
0
%
Google Ad conversion rate (CVR)
0
Page one ranking critical keywords More than an agency
we are a partner
The next step is yours
Let's talk