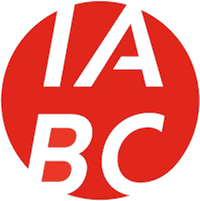 The staff at the International Association of Business Communicators (IABC) found themselves in a bind. They were suddenly without an IT staff and had lost control of a new website that was in development. A number of pressing technology issues were quickly becoming urgent. Dozens of chapters around the globe needed help, support and development to keep their websites functioning while remaining accessible to volunteer-based local leaders. IABC needed a comprehensive website and hosting solution, at a reasonable price.
BizzyWeb President Dave Meyer had been a member of IABC since college and had been a prominent local and international volunteer with the organization. He served locally at the Minnesota chapter (and his leadership team won International Chapter of the Year during his tenure). He also served as a judge and then the Chair of the Gold Quill Awards internationally. Through his IABC network, he was asked to help find a solution.
BizzyWeb consulted and provided guidance on necessary urgent decisions. We provided oversight and strategy for local San Francisco-based IT contractors to get their internal systems back up to speed. We also helped provide guidance to get the International organization's website project back on track, including pivoting to new technology and getting the site launched. BizzyWeb also stepped in with a solution to host, support and upgrade dozens of chapter sites via an affordable website and hosting package. More than an agency
we are a partner
The next step is yours
Let's talk