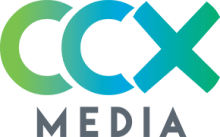 Established in 1982, Northwest Community Television currently offers its services as CCX Media. CCX Media provides a Connected Community Experience for the northwest suburbs of Minneapolis, Minnesota. CCX Media came to us with a uniquely complex web design need. As a TV Studio, there are a variety of systems that CCX uses for broadcasting.
CCX Media's greatest challenge was integrating their systems systems into their online presence. We faced a huge challenge with this project: how do you create a site that seamlessly integrates different systems that's also user-friendly on the administration side and visually appealing on the front end with no lag? In the end, we needed to have a cohesively branded website that would work with each system and each department.
We knew that each system would need a solid framework that tied into the various departments at CCX and their requirements. We thoroughly customized each CCX department (News, Sports, Cities, Create) with a specialized back-end process for authorizing and publishing stories with a hierarchy of categories and cross-publishing across departments that included user access levels to simplify that process. Additionally, we connected integrations with the various systems for broadcasting cable casts, city meetings and live broadcasts of sports events.
The end result is a website that took into account the new brand of CCX Media and integrated all of the departments into a cohesive look and feel for the online user. The back-end user was given an easy-to-use platform to publish stories and get news to the community quickly in an easy-to-read and easy-to-share format. The new back-end format also allowed the user to cross link stories to appropriate departments such as a sports story could link to the sports page for the main story, to the homepage for live streaming and to a city page where the school resided. This gave the back end user a single place to create a story and attribute as needed without duplicating efforts across the site.
THE RESULTS
Here's How the Atoms Lined Up
0
%
Increased Audience Reach
0
%
Increased Organic Traffic
0
%
Increased Social Traffic More than an agency
we are a partner
The next step is yours
Let's talk